40.5M3 LPG tank semi trailer
Category: LPG tank semi trailer
40.5M
LPG tank semi trailer
lpg trailer
semi trailer
Product description:LPG tank semi trailer is equipped with 100% X-ray radiographic tested tanker, safe valve, emergency cutting valve, thermometer, liquid level meter, pressure gauge and the other components.

Tanker trailer description

Overall dimension

11324*2500*3730 mm

GVW

30425kg

Curb weight

13415kg

Wheelbase

6720+1320mm

Axles

BPW 12T*2 sets

Suspension

Mechanical

Landing leg

28T JOST

Tire specification

12.00R22.5

Tire quantity

8+1pcs

Tanker description

Tanker capacity

40.5M3

Filling medium

LPG

Filling density

0.42kg/m3

Loading weight

17010kg

Tanker material

Carbon steel Q345R (Optional: Q370R, Q420R, Q470R)

Thickness

Tanker body

12mm

End cover

12mm

Tank dimension (diameter*thickness*length)

2200*12*11044

Designed temperature

50℃

Designed pressure

1.61Mpa

Testing water pressure

2.10MPa

Air tight test pressure

1.61Mpa

Heat treatment

Wholly get rid of stress

Corrosion allowance

1.0mm

Use Years

Ten years

Standard configuration

1. Equipped with double valve box and toolbox.

2. Equipped with double Emergency Cut-off Valve.

3. Equipped with single pipe liquid out.

4. Equipped with loading and unloading on each side.

5. Equipped with safe valve, liquid level meter, thermometer, emergency cutting valve, gas phase,liquid phase.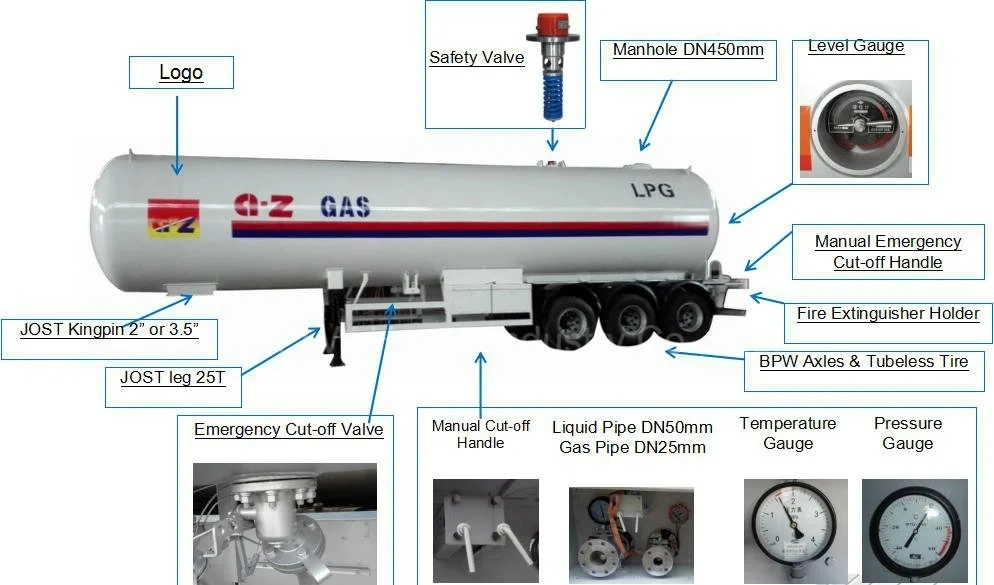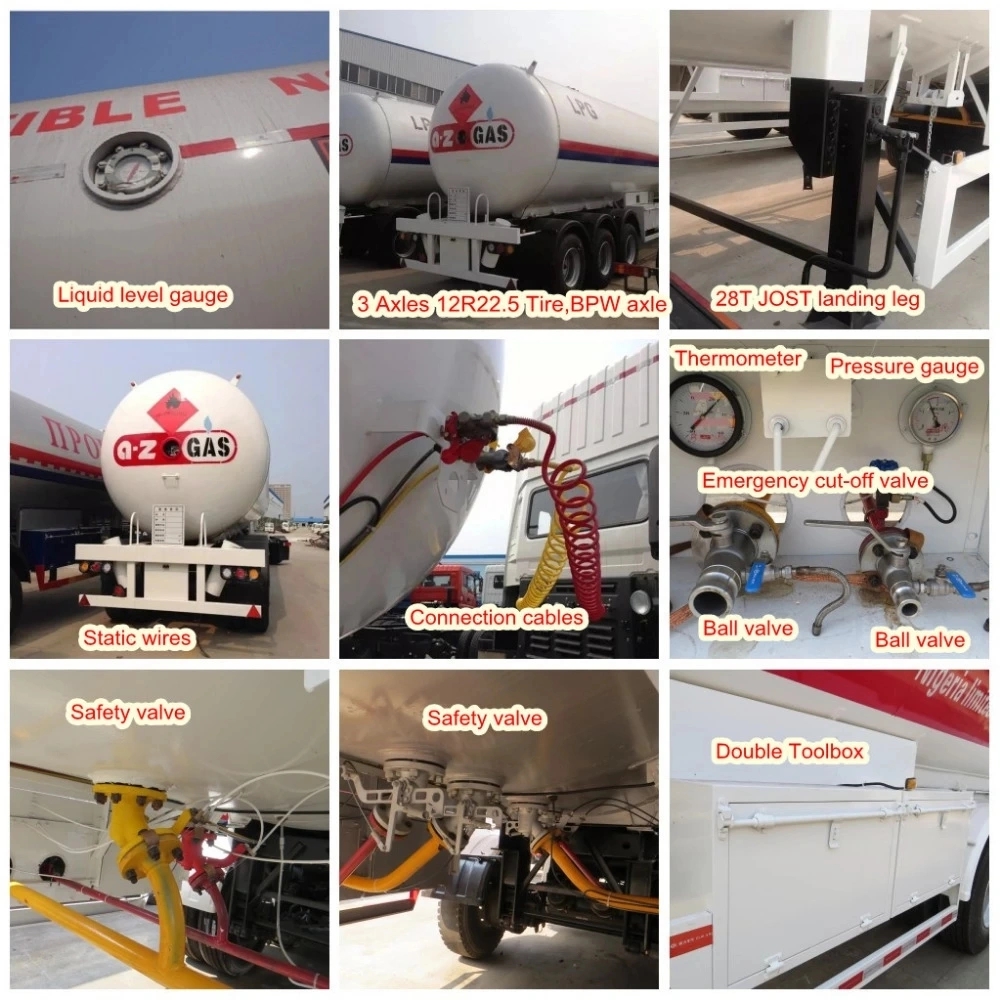 Copyright © 2013-2022 Hubei Suny Automobile and Machinery Co,Ltd All Rights Reserved.