DONGFENG 10T Dump Lorry Truck
Product Item :
Category: Dump truck
Fact cubage: 10-15cbm
Traction type: 4*2
Steering: Left/right hand drive
Terms of payment: TT, L/C
Dump truck is divided into 2 types which is rear tipper and side tipper. Rear tipper is more common which mainly used for transporting sand, stone, gravel, coal, earthwork and other construction materials.
Dump truck is equipped with HYVA or Chinese top brand hydraulic system, the material could be carbon steel or high-strengthen steel; the lifting system could be middle lifting or front lifting.
DONGFENG 10T Dump Lorry Truck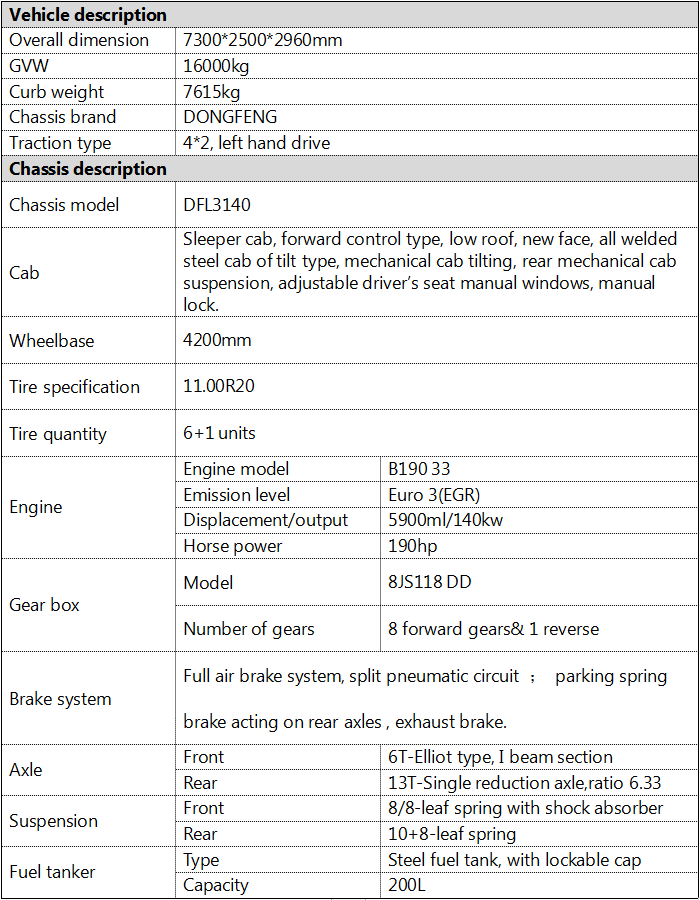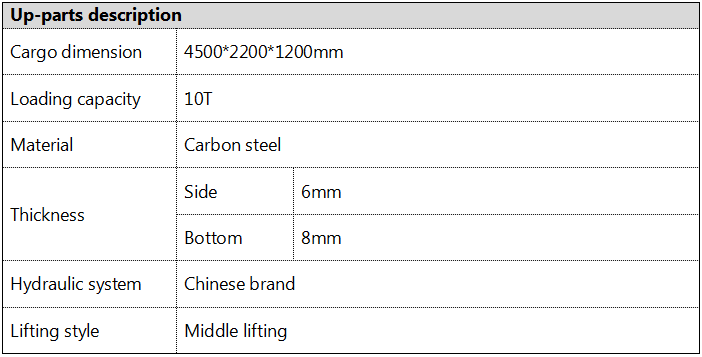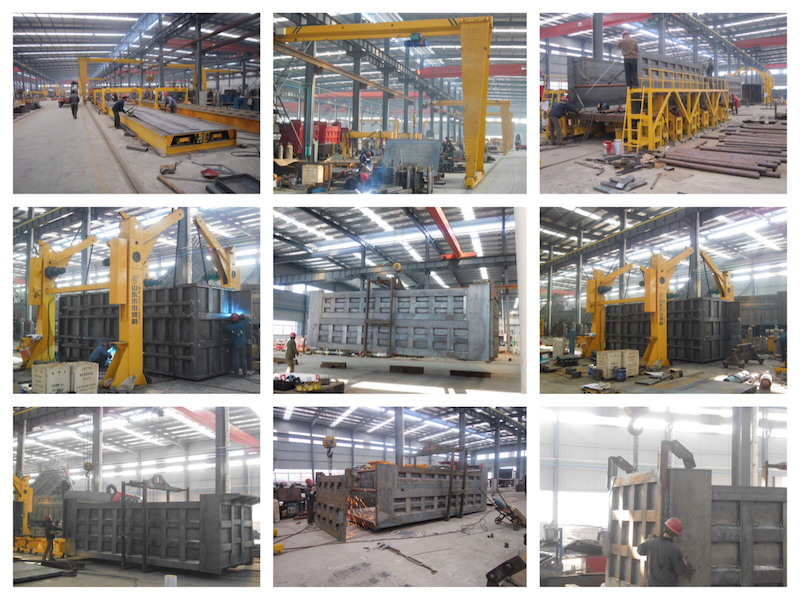 Copyright © 2013-2022 Hubei Suny Automobile and Machinery Co,Ltd All Rights Reserved.