FORLAND 3cbm Water Sprinkler Truck
Category: Water bowser
Fact cubage: 3cbm
Traction type: 4*2
Steering: Left/right hand drive
Terms of payment: TT, L/C
Product description:Water browser called water spray truck, water transport truck, water tanker truck which is equipped with sprinkling nozzle, water canon, water pump, working platform to fulfill different function.

Water bowser is produced for transportation the industrial and drinking water, fulfill the function of spraying and washing of streets and tunnels, environmental protection and fire-fighting purposes.
Water tank truck could be used in the area of dust and environmental control, construction engineering, farm irrigation, drought relief and fire-fighting purposes, etc.
FORLAND 3cbm Water Sprinkler Truck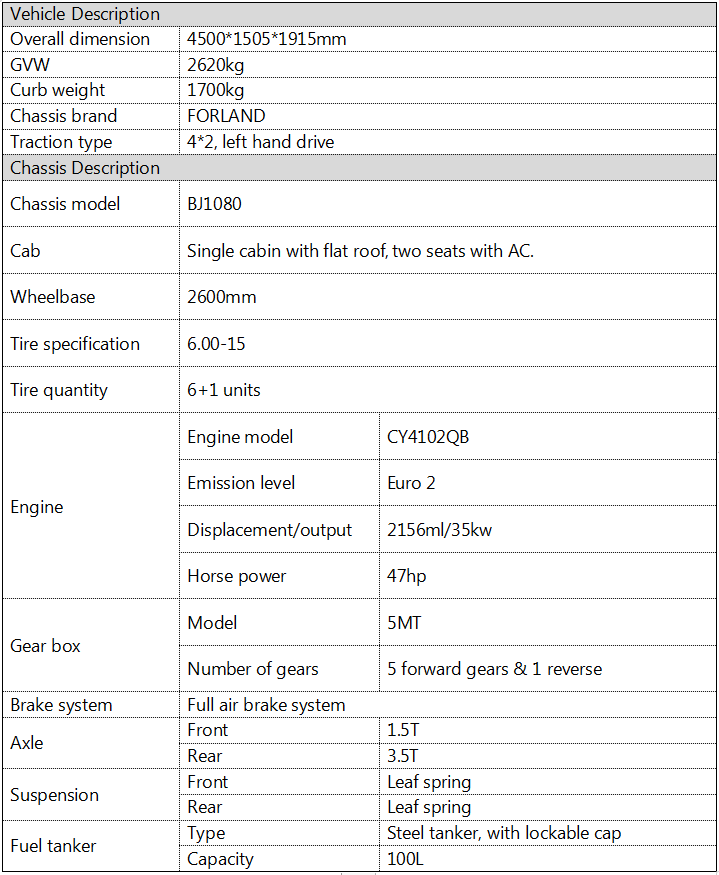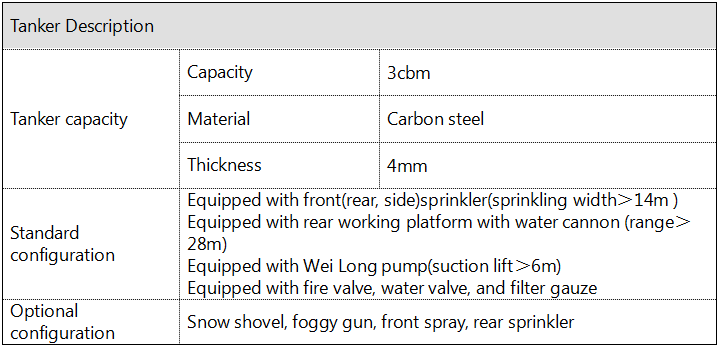 Copyright © 2013-2022 Hubei Suny Automobile and Machinery Co,Ltd All Rights Reserved.