ISUZU 6cbm Road Sweeping Truck
Product Item :
Category: Road sweeping truck
Fact cubage: 6 cbm
Traction type: 4*2
Steering: left hand drive
Terms of payment: TT, L/C
Road sweeping truck called road sweeper truck, street sweeper truck which designed for street cleaning and fulfilled the function of road cleaning.

Road sweeping truck is equipped with 4 brushes, water spray nozzle and rear vacuum suction nozzle, water tanker and sewage tanker which could clean the street and suppression dust at same time. The 4 brushes sweep the garbage together, which for the vacuum suction nozzle collecting. The water spray nozzle is equipped for dust elimination, preventing re-pollution.
ISUZU 6cbm Road Sweeping Truck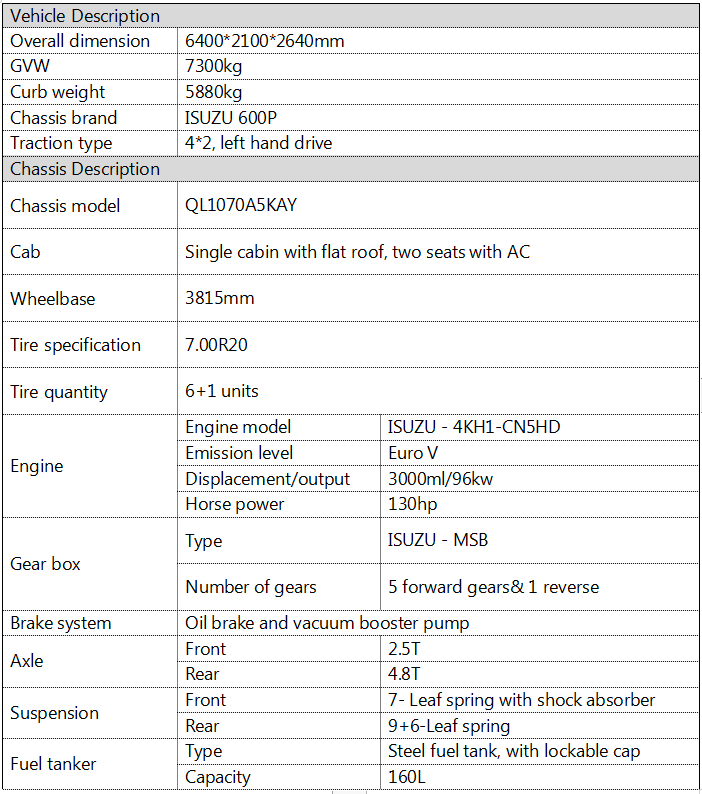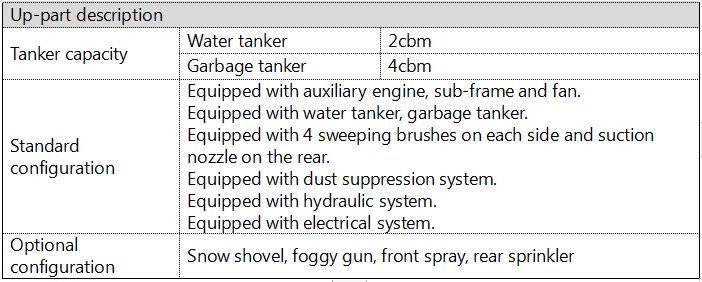 Copyright © 2013-2022 Hubei Suny Automobile and Machinery Co,Ltd All Rights Reserved.