DONGFENG KR 6cbm Swing Arm Garbage Truck
Product Item :
Category: Swing arm garbage truck
Fact cubage: 6cbm
Traction type: 4*2
Steering: Left/right hand drive
Terms of payment: TT, L/C
Swing arm garbage truck is equipped with large hydraulic cylinders and detachable body container which shape can be oblong or echelon.
Swing arm garbage truck also named skip loader garbage truck which garbage container controlled by the multi-way valve for up and down. Several garbage containers could be matched with one truck.
DONGFENG KR 6cbm Swing Arm Garbage Truck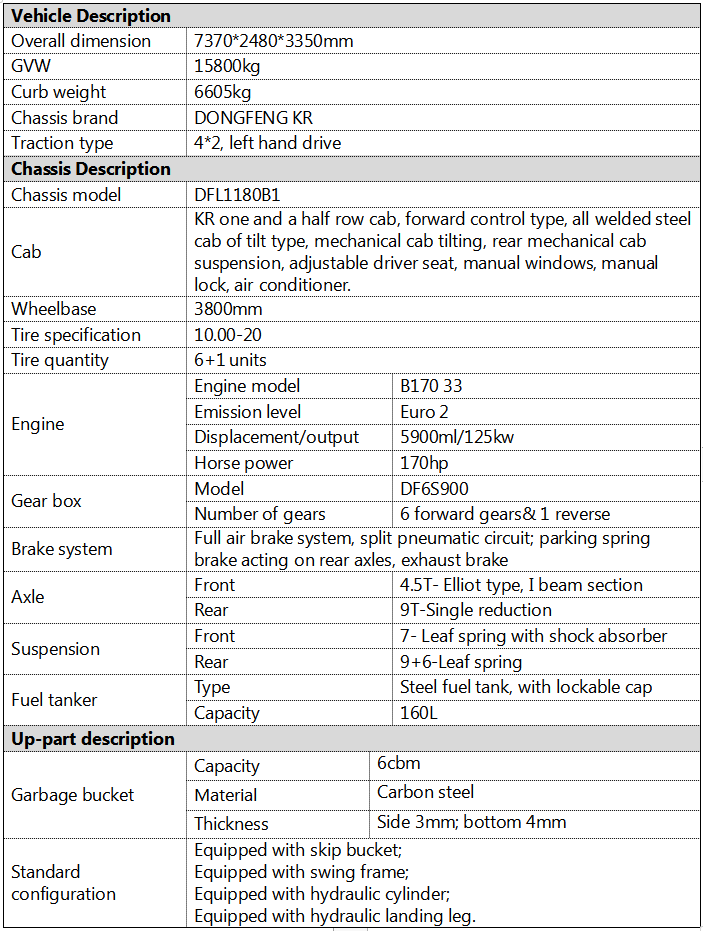 Copyright © 2013-2022 Hubei Suny Automobile and Machinery Co,Ltd All Rights Reserved.