Dongfeng 12cbm Hook Arm Garbage Truck
Category: Hook lifting garbage truck
Fact cubage: 12cbm
Traction type: 4*2
Steering: Left/right hand drive
Terms of payment: TT, L/C
Product description:Hook loader garbage truck also called hook lifting garbage truck which worked with detachable rubbish carriage for the garbage transfer.

Arm roll garbage truck could be equipped with many units of mobile compactor garbage station or customized garbage carriage to reach different garbage collector demand.
It widely used in residential area, public area, and garbage transfer station, etc., which equipped with control system, hydraulic system, safety protection, interlock protection to ensuring the stablity and security during the operation process.
Dongfeng 12cbm hook arm garbage truck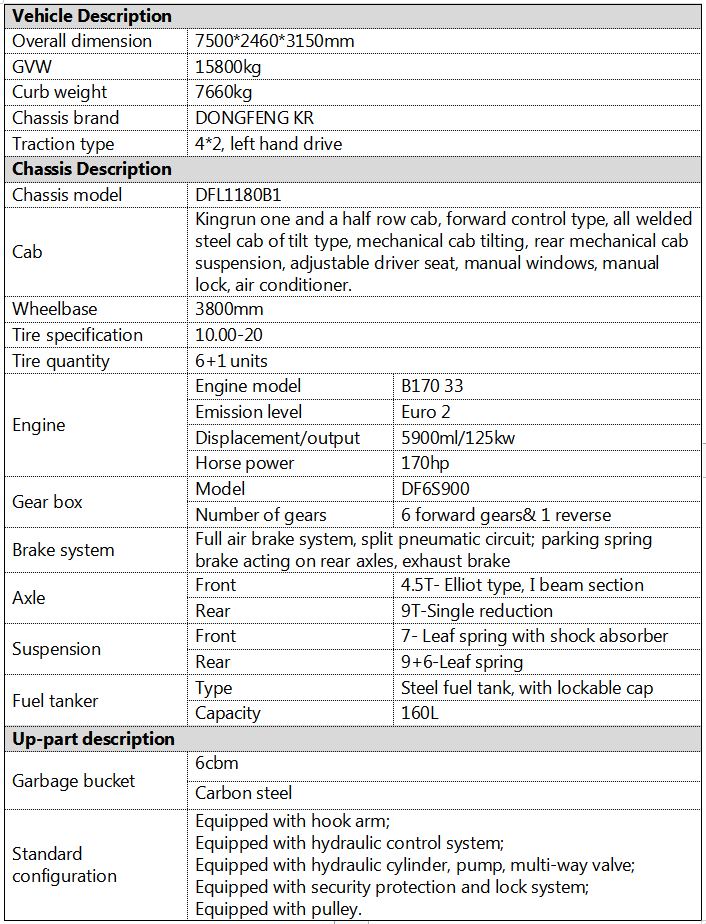 Copyright © 2013-2022 Hubei Suny Automobile and Machinery Co,Ltd All Rights Reserved.